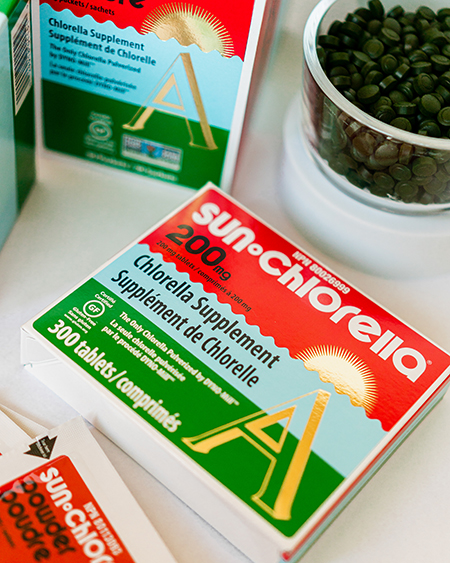 Sun Chlorella tablets are an easy-to-take form of chlorella so you can get all the benefits of chlorella, at home or on-the-go. With tablets conveniently sized for easy swallowing, you can take chlorella alone or with any food of your choice. Because of Sun Chlorella's proprietary DYNO-Mill pulverization technique, these chlorella tablets provide maximum digestibility. Support your health and wellness today with the most nutritious option of chlorella.
Take Sun Chlorella to help support your entire body – especially your gut health.*

WHAT IS CHLORELLA?
Chlorella is a single-celled, freshwater green algae bursting with nutrients. Chlorella contains naturally occurring vitamins (like active Vitamin B12) and minerals, amino acids, antioxidants, Chlorella Growth Factor (CGF), and more chlorophyll per gram than any other plant food. When taken daily, chlorella can help support overall health, immune system, natural detoxification system, gut health, and much more!

BENEFITS
Supports your body's natural defense system*
Helps your body's natural purification process*
Supports digestive system*
Boosts your energy level and overall wellness*
Helps promote resilience and longevity*

WHATS UNIQUE?
Active B12: One of the only known plant sources of bio-available B12– Vegans and vegetarians rejoice! (Remember that bioavailability is key for the nutrients to help you!)
Chlorophyll: More chlorophyll than most other plant food.
Chlorella Growth Factor (CGF): Only found in chlorella, CGF helps support your body's cellular repair and revitalization process*. Because cells are the foundation for all of your body's functions and needs, you are only as healthy as your cells are!
Best-selling supplement: Chlorella is one of the best-selling health supplements in Japan.
+More!

HOW TO TAKE SUN CHLORELLA TABLETS
As mentioned above, chlorella contains more chlorophyll than most other plant food. If you are not used to having plenty of greens in your daily diet, we recommend that you follow the directions below when starting off with chlorella.
Our classic easy-to-swallow mini tablets. The daily serving size fits in one teaspoon!
1st Week: 5 tablets/day
2nd Week: 10 tablets/day
3rd Week: 15 tablets/day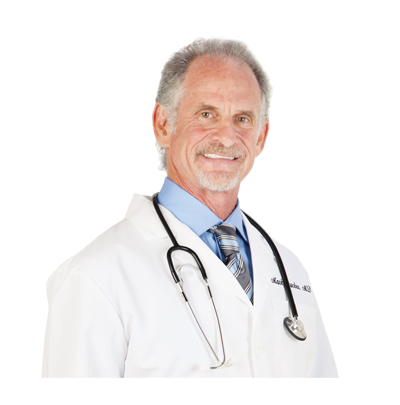 Sun Chlorella To Help Build Natural Defenses
"I highly recommend that you try Sun Chlorella and take it every day. It gives you what you're probably missing from your diet and other supplements. Sun Chlorella, pulverized cell wall by DYNO-Mill, is the best product available among chlorella brands."
Mark Drucker, M.D.
Co-Founder and Medical Director
The Center for Advanced Medicine, Encinitas, California