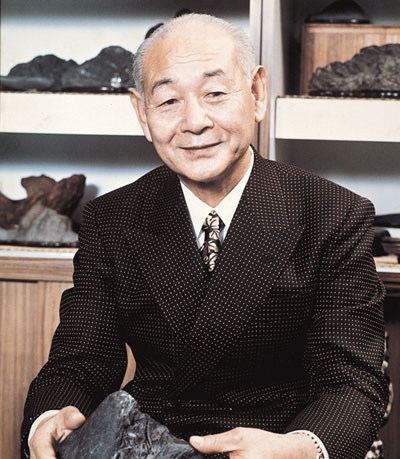 Since 1969, our mission has been simple: to bring the health supporting, nourishing nutrition of chlorella to as many people as possible. One man's journey to health paved
the path.
Our founder, Mr. Hideo Nakayama, was suffering from post-World War II health complications. At only fifty-one years old, doctors gave him a few years to live. Mr. Nakayama had almost succumbed to his conditions until a friend introduced him to chlorella.
Full of gratitude, Mr. Nakayama decided to devote the rest of his life to the research and the spread of chlorella's wonderful benefits to all over the world. Today our mission continues to be carried on all over the world.